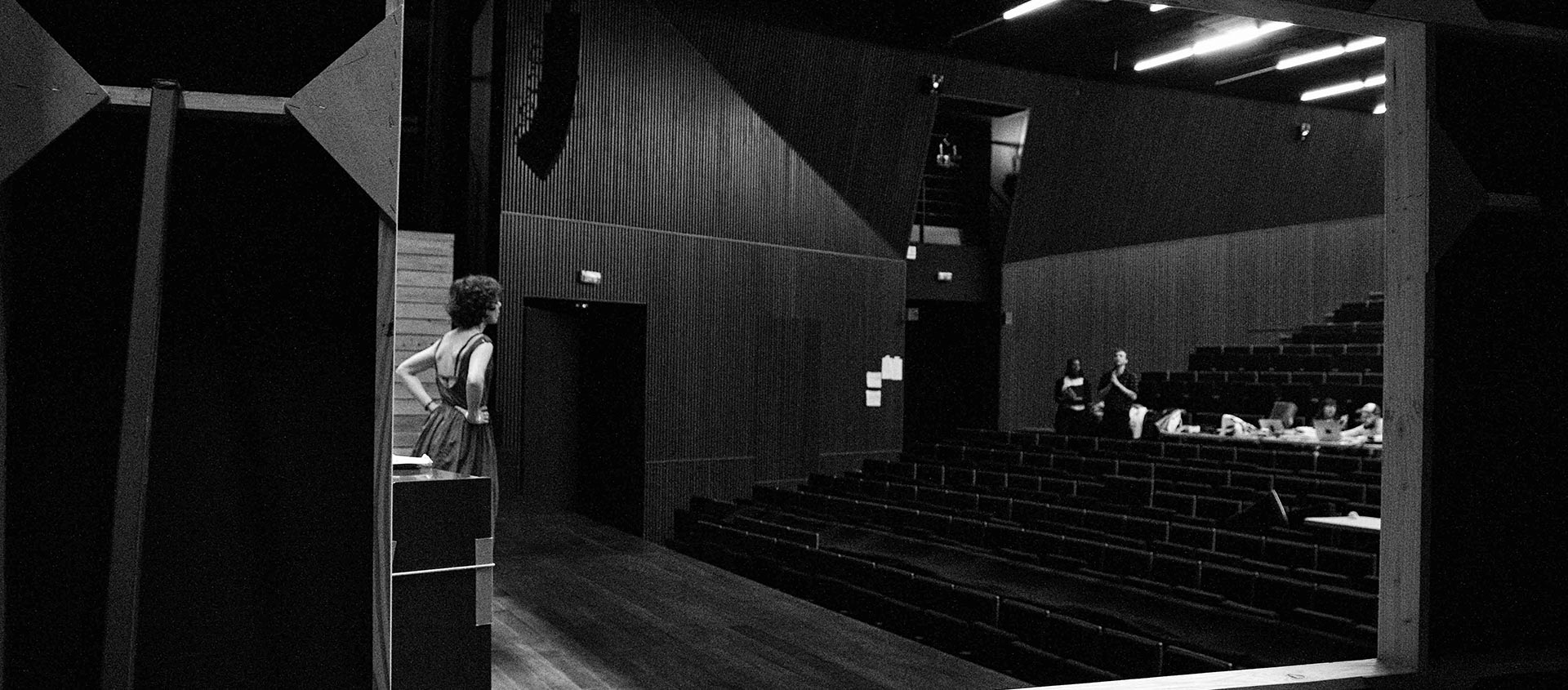 Compagnie Lieux-Dits
about
Compagnie Lieux-Dits, founded in 2009 by David Geselson, creates a dialectic between an author and a team of actors in order to compose a style and produce theater that is in step with the political, philosophical, and poetic questions of the contemporary world. The combination of documented fact and fiction is fundamental in our work.
Biographical narratives and history often serve as a starting point to compose fictions written for the company's actresses and actors.
Our objective is to build and develop on stage a theater that attempts to reveal the way that the intimate parts of individuals' lives can collide with history and sometimes transform it.
How can we work to present a living memory, to bring the dead to life, and to approach our mutual pasts to share our present?
How can we live free with the legacies we have inherited?
David Geselson wrote, acted and directed Doreen (based on Letter to D. by André Gorz), En Route-Kaddish and Unwritten Letters.
He directed Eli Eli by Thibault Vinçon and Les Insomniaques by Juan Mayorga.
He acted in Bovary under the direction of Tiago Rodrigues. This work was performed at the Théâtre de la Bastille in April and May 2016.
He was trained at the École du Théâtre national de Chaillot, the École de théâtre « Les Enfants Terribles» and the Conservatoire national supérieur d'art dramatique.
He has acted on the stage under the direction of Brigitte Jaques in La Marmite (Plautus' Aulularia), Cécile Garcia-Fogel in Foi, amour, espérance (Odön Von Horváth's Faith, Love and Charity), Gilles Cohen in Théâtre à la campagne by David Lescot, David Girondin-Moab and Muriel Trembleau in Le Golem (a stage adaptation of Gustav Meyrink's The Golem), Christophe Rauck in Le Revizor (Nikolai Gogol's The Government Inspector), Gabriel Dufay in La Ville (Yevgeni Grishkovetz), Jean-Pierre Vincent in Meeting Massera by Jean-Charles Massera, Volodia Serre in Les Trois Soeurs (Anton Chekhov's Three Sisters), Juliette Navis and Raphaël Bouchard in a collective work entitled Mont-Royal, and Jean-Paul Wenzel in Tout un homme.
He has also acted on the small and big screen, under the direction of Elie Wajeman in Alyah and Les Anarchistes (Quinzaine des Réalisateurs – Cannes 2012 and Semaine de la critique – Cannes 2015 ), François Ozon in Grâce à Dieu, Isabelle Czajka in La Vie domestique, Olivier de Plas in QI, Rodolphe Tissot in Ainsi-soient-ils (seasons 2 and 3), Vincent Garanq in l'Enquête, as well as in short films directed by Muriel Cravatte, Antonin Peretjatko, Marie Donnio and Etienne Labroue.